Jack Darling Memorial Park
On this website you can find information about the Jack Darling Memorial Park located in Mississauga, Ontario.
This large, diverse park offers many great facilities for families and individuals who want to spend time outdoors. The park is maintained by the City of Mississauga and it is classified as a picnic park with a waterfront. There is no entrance fee to the park.
Park information, facilities & acitvities:
Two picnic areas seat 150 people. Barbeques and running water are available. Bring sandwiches or prepare your lunch in the park. Sun or shade.
One of the largest fenced in dog parks in Ontario. The park features open areas, shady trails, hills, sand and benches. Voluntary membership suggested.
Lake Ontario is beautiful and cold but it doesn't prevent hundreds from a dip in hot summer days. A splash pad is also available.
Jack Darling is not a sports park but you will be able to play many games on the two tennis courts, walking and bicycle trails and large of open areas.
Find out where to park before you come to the park. All parking is free but finding a spot can be tricky during busy days.
Check out the driving directions to the park as well as a satellite map before your visit.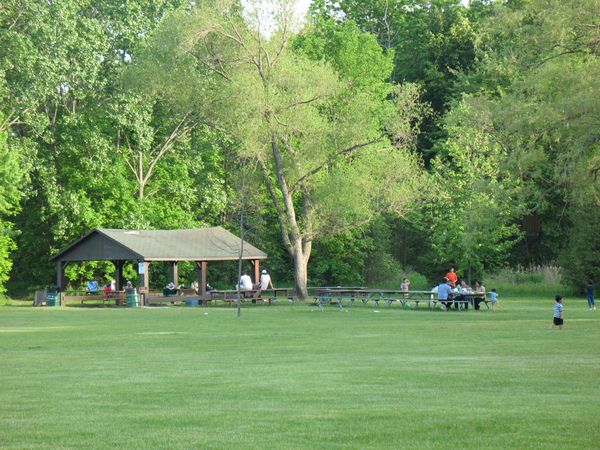 Jack Darling Memorial Park can accomodate around 1000 people. Most of them come here to picnic and spend time by the waterfront. It is a very multicultural place, at times a stranger couldn't tell that the park is in Canada. Many nations share it in peace, spending weekend afrenoons here listening to music, barbequeing, sunbathing, swimming and playing ball games.
If you require additional information about the park please call the Mississauga Customer Service Centre at 905-615-4100.
This website is maintined independently and it is not affiliated in any way with the City of Mississauga. For more information you may visit the official City of Mississauga page about Jack Darling Park here.