Jack Darling Beaches & Waterfront
The park is located by lake Ontario; the waterfront offers great fun for everyone all year around.
The waterfront is fairly long, with rocky and sandy areas. It's not the kind of sand that you would find on a tropical island but it's not so bad either.
The view from the beaches is spectacular: you can see the Toronto skyline to the left and the endless blue horizon to the south. It is only by mid July when the water gets warm enough for fun swimming but many people (especially kids) go in earlier.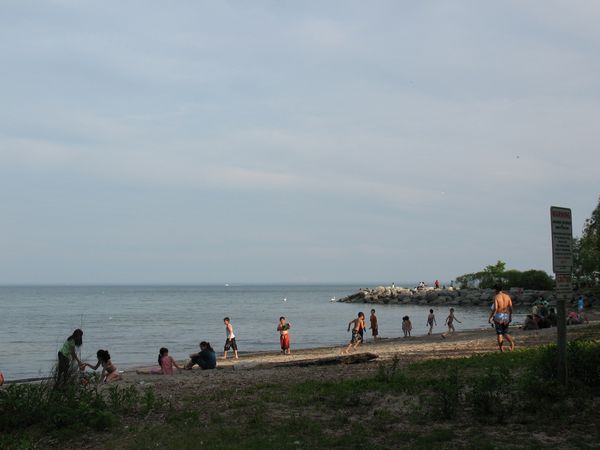 The water quality is regularly monitored by the Region of Peel and there are phone numbers posted along the shore where you can get up-to-date water quality information. There are no lifeguards on duty so never leave children unattended by the water (or anywhere else).
It is an ideal place to launch windsurfs, canoes or kayaks.
When the weather is hot the beaches are full of people - most of them stay at a picnic spot and walk to the water occasionally. There are hot dog vendors by the water and you can also get some ice cream! Don't miss out on Jack Darling Park's waterfront this summer, it's fun! Of course, since the park is open all year round, you can enjoy a walk by the lake any time of the year.